Self-Publishing Predictions for 2013
Self-publishing predictions for 2013 seem so much less exciting this year. Why? Because the services, technologies, and tools have matured, and authors can choose from a variety of excellent solutions without spending much money at all.
In my last post for PBS MediaShift I discuss six tools that matured in 2012, and how they are changing how self-publishers write and produce books. In 2013 these new tools may even change our very concept of what a book is.
With a smorgasbord of options, today's challenge really lies in envisioning your book and choosing the tools and services that fit. If you're self-publishing, there's a lot of hype to wade through, and you should be taking the time up front to make sure you're on the right publishing path.
After you read what the pundits have to say below, take a look at How 6 New Tools Change the Equation for Writing and Self-Publishing Your Book, and make sure that you're on the right path for the book you envision in 2013.
---
Digital Book World's Ten Bold Predictions for Ebooks and Digital Publishing in 2013 includes a prediction that by the end of 2013, 65% of children in the US will have access to an e-reading device. I've been advising self-publishers with visions of multimedia to wait until the tools are fully developed instead of spending thousands and thousands on custom programming, and this is the year. Reliable and easy-to-use tools are Aerbook Maker, Kwik, and Vook.
Look to Smashwords founder Mark Coker's blog for a great review of 2012. Why? Smashwords is the world's largest distributor of ebooks from self-published authors and small independent presses, and Coker pioneered ebook publishing technology. In his latest post, Coker observes:
When we started Smashwords five years ago, self publishing was viewed as the option of last resort, and 99.95 of writers aspired to publish through traditional publishers. The stigma of self publishing that was so prevalent five years ago has given way to new credibility, as Smashwords authors top all the bestseller lists and set the example for the next generation of writers.
For Coker's complete list of 2013 predictions see his Huffington Post piece. My favorite observation is:
…marketing isn't quite as important as most people think it is. Marketing is a catalyst, not a fuel. The book, and the customer's reaction to that book, is the fuel. In the year ahead, authors and publishers will place increased attention on passive discoverability.
So those of you who are freaked out by social media marketing, take heart! That said, passive or active, some kind of marketing is a must and you must follow the very entertaining Kristen Lamb, book marketing maven, who points out a dire need for better books in this age of increased competition:
As better books emerge out of the indie ranks, the competition will grow steeper. Sure, two years ago people were downloading all kinds of FREE! books and .99 books, but consumers have grown tired of downloading crap they never read. Gatekeepers exist for a reason, and throwing out a bunch of cheap books no longer works as well when everyone does it. The good news is that consumers are willing to pay more for e-books, but the bad news is that people won't just download anything these days. Writers will have to write better books and be active on social media creating relationships.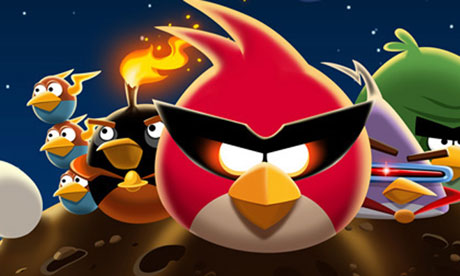 In Our e-publishing predictions for 2013, published by the Guardian, I like their #1 point that "E-reader sales will trail off as people buy more tablets instead, meaning ebooks will increasingly have to compete with YouTube and Angry Birds HD." This is in step with the increase in, and ability to easily produce, enhanced ebooks and book apps.
Another good point made by the Guardian is that "As the self-publishing market booms, more writers will be scouted on Wattpad and more publishers will launch self-publishing services, such as Simon & Schuster's controversial Archway."
Which, for some self-publishers – the ones who actually want traditional deals – is a good thing. For the rest of us, who cares? Still, Wattpad, and other social reading sites like Scribd, are great ways to build an audience.
Are you ready to self-publish? Just thinking about it? I've been self-publishing since 1995 – before that, if you count all the custom books I've written and published for high-tech companies since 1985. I keep up with the industry and in touch with authors by organizing Meetup groups, teaching workshops, helping a select group of writers get their books finished and attending conferences. My Self-Publishing Boot Camp Guide for Authors distills what I know in a step-by-step process that makes it easy for you to get your book off of your desktop and into the marketplace, now. Buy it in ebook or print formats from the online retailer of your choice.
Happy new year!